Winners IBP 2017 Colleagues' Choice Awards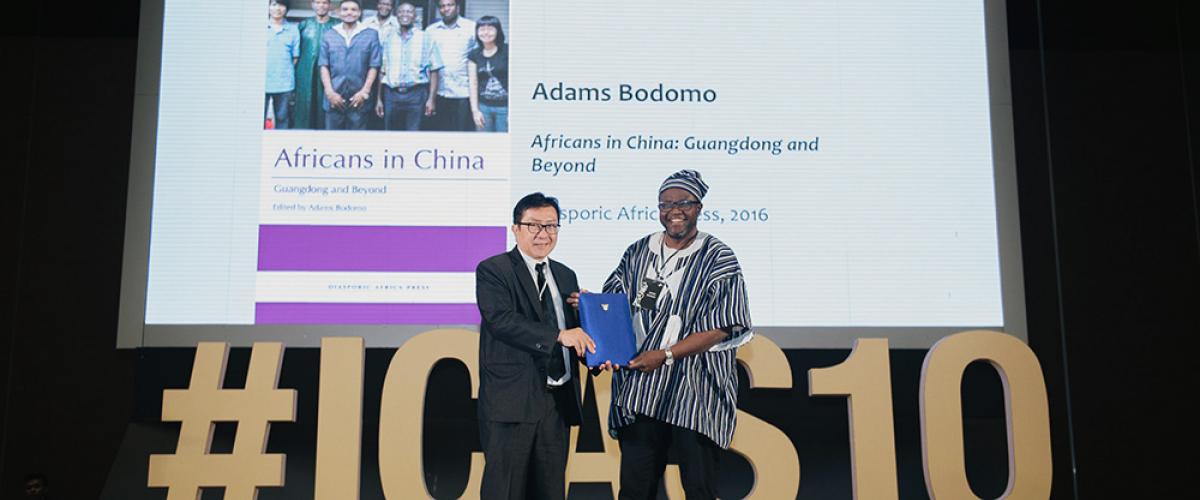 Winners IBP 2017 Colleagues' Choice Awards
Colleagues' Choice Award IBP 2017 Humanities
Christina Elizabeth Firpo, The Uprooted: Race, Children, and Imperialism in French Indochina, 1890-1980. University of Hawai'i Press, 2016.
The Uprooted tells the forgotten tale of a 'stolen' generation: the fatherless métis children born in French Indochina. Uprooted from their Southeast Asian mothers, these children were placed in government-run orphanages and educational institutions as part of a colonial policy devised to disconnect them from their maternal indigenous roots. Rich in archival detail, this thoroughly researched book offers a brilliant and thus far neglected instance of child removal and the associated colonial and post-colonial discourse of race and gender.
Colleagues' Choice Award IBP 2017 Social Sciences
Adams Bodomo, Africans in China: Guangdong and Beyond. Diasporic Africa Press, 2016. 
Africa-China relations have increasingly constituted a prominent research topic in many humanities and social sciences disciplines since 2000. An important aspect of this research theme is dedicated to issues of migration between Africa and China and the formation of diaspora communities in these two parts of the world. This book is dedicated solely to exploring the African presence in China and the formation of African diaspora communities in Guangzhou, Yiwu, Shanghai, Beijing, Hong Kong, Macau, and many other prominent locations within Greater China.