IBP 2021 Global Hong Kong Studies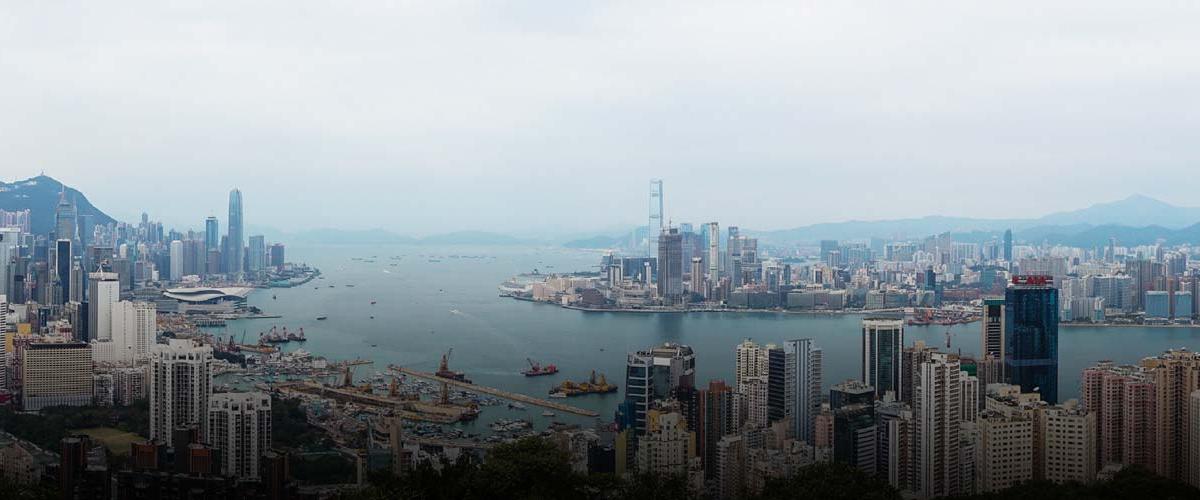 IBP 2021 Global Hong Kong Studies
Congratulations to the authors SHORTLISTED for the IBP for Best Article on Global Hong Kong Studies!
The winners of all IBP Editions will be announced during the Online Awards Ceremony on 24 August 2021. ICAS 12 will take place over a period of five days from Tuesday 24–Saturday 28 August 2021. Join our online conference platform which will be fully customised and transformed to give ICAS 12 a Kyoto-themed look and feel. For more information, please visit: site2.convention.co.jp/icas2021/fair
Shortlisted for the IBP 2021 Best Article on Global Hong Kong Studies in the Humanities
Yu Po Sang, 2020, "Citizen curation and the online communication of folk economics: the China collapse theory in Hong Kong social media", Media, Culture & Society 42(7-8):1392-1409.
Winnie W C Lai, 2018, " 'Happy Birthday to You': Music as Nonviolent Weapon in the Umbrella Movement", Hong Kong Studies 1(1):66-82.
Agnes Shuk-mei Ku, 2019, "In Search of a New Political Subjectivity in Hong Kong--The Umbrella Movement as a Street Theatre of Generational Change", The China Journal 82:111-132.
Yui Chim Lo, 2020, "The Last Stand of Colonialism? The Unofficial Members of the Executive and Legislative Councils and the Sino-British Negotiations over Hong Kong, 1982–1984", The Journal of Imperial and Commonwealth History 48(2):370-394.
Kimburley Choi, Annie Chan & Anita Chan, 2020, "Producing 'luxury' housing: Developers' strategies and housing advertisements in Hong Kong (1961–2011)", Urban Studies 57(16):3252-3280.
Florence Mok, 2019, "Public Opinion Polls and Covert Colonialism in British Hong Kong", China Information 33(1):66-87.
Gina Marchetti, 2019, "Sexual citizenship and social justice in the HKSAR: Evans Chan's Raise the Umbrellas (2016)", JUMP CUT no.59.
Vivian Kong, 2020, "Whiteness, Imperial Anxiety, and the 'Global 1930s': The White British League Debate in Hong Kong", Journal of British Studies 59(2):343-37.
Shortlisted for the IBP 2021 Best Article on Global Hong Kong Studies in the Social Sciences
Tetsuro Kobayashi, 2020, "Depolarization through social media use: Evidence from dual identifiers in Hong Kong", New Media & Society 22(8):1339-1358.
Siu-lun Chow, King-wa Fu & Yu-Leung Ng, 2020, "Development of the Hong Kong Identity Scale: Differentiation between Hong Kong 'Locals' and Mainland Chinese in Cultural and Civic Domains", Journal of Contemporary China 29(124):568-584.
Lake Lui & Sara Curran, 2020, " 'I wish I were a plumber!': Transnational class reconstructions across migrant experiences among Hong Kong's professionals and managers", Current Sociology 68(7):872-890.
Denise Tse-Shang Tang, Diana Khor & Yi-Chien Chen, 2019, "Legal recognition of same-sex partnerships: A comparative study of Hong Kong, Taiwan and Japan", The Sociological Review 68(1):192-208.
Samson Yuen, 2020, "Native-Place Networks and Political Mobilization: The Case of Post-Handover Hong Kong", Modern China OnlineFirst June 2020.
Yi Kang, 2020, "Social empowerment through knowledge transfer: Transborder actions of Hong Kong social workers in mainland China", China Information OnlineFirst August 2020.
Ho, P.S.Y., Jackson, S., & Kong, S.S.-T., 2018, "Speaking against silence: Finding a voice in Hong Kong Chinese families through the Umbrella Movement", Sociology 52(5):966-982.
Travis SK Kong, 2019, "Transnational queer sociological analysis of sexual identity and civic-political activism in Hong Kong, Taiwan and Mainland China", British Journal of Sociology 70(5):1904-1925.
___________________________________________________________________________________________
ICAS is extremely proud to welcome, together with organiser and sponsor the Society for Hong Kong Studies (SHKS), the newest addition to the ICAS Book Prize family: the IBP for Best Article on Global Hong Kong Studies.
Deadline of submission: 1 February 2021  submissions are closed
Contact: ibp@iias.nl
 
SHKS is a scholarly, non-partisan, and non-profit professional association open to all scholars and students interested in Hong Kong Studies. Formed in 2018, SHKS is an affiliate of the Association for Asian Studies (https://www.asianstudies.org) and has more than 500 members worldwide from the social sciences and humanities. The mission of SHKS is to encourage the development of new theories, concepts, and methods for studying Hong Kong's multifaceted connections to and significance in the world, both contemporary and historical. It seeks to build a multi-national and inter-disciplinary scholarly community that connects Hong Kong Studies scholars in America, Europe and the Asia-Pacific.
 
Eligibilities and Procedures
Scholarly articles in any social science or humanity discipline are eligible as long as they take Hong Kong as the primary subject of inquiry. SHKS particularly welcomes articles that place Hong Kong in global, comparative and theoretical perspectives.
All submissions must have been published in 2018 or 2019 or 2020. 
Only peer-reviewed journal articles are eligible.
Publications must be written in English.
Entries will be assessed for their originality, significance, and intellectual rigor.
Deadline of submission: 1 February 2021.
 
Submit your article
Submissions are no longer possible (deadline was 1 February 2021)
After submitting the details, please email your article to ibphk@iias.nl 
Award
The winner of the IBP for Best Article on Global Hong Kong Studies will receive a prize money in the amount of €1250 and up to €1250 of travel subsidy for attending ICAS 12 in Kyoto (24-27 August 2021).